Welcome to the website of Faros rooms!
Please feel free to contact us for any information, clarification or suggestion.

Faros rooms are located 20 meters from the beach of Agios Nikolaos. Νext beach, called Kleisidi, is about ten minutes' walk away (see footpath), while Katsouni takes a total of twenty minutes' walk. So, you don't need a car, bike or bus, to go for a swim. The place is sheltered from the wind and you can enjoy the view of Aegean's deep blue sea.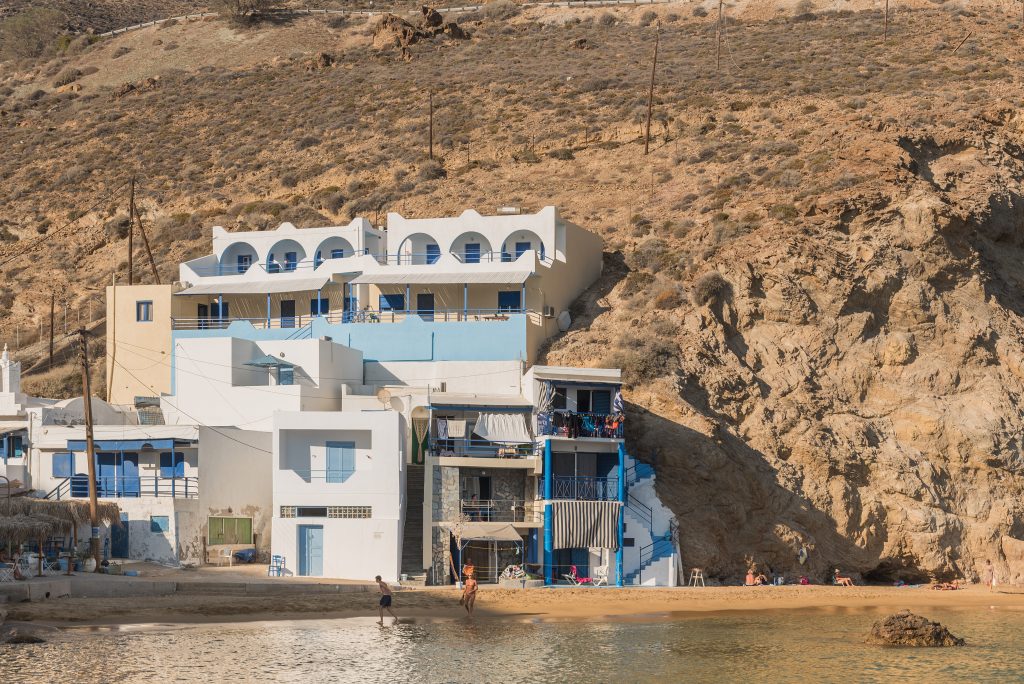 The rooms are located close to the port of the island, as well as the road; so there is direct access to all kinds of transportation. The road distance to the village is about 4 kilometers.
There is also a shorter footpath, which will take you there after 25 minutes of walking. Walking down from the village is far easier than the other way around. It provides an easy way to enjoy night life in the village and return by foot.
In the port area there is ATM machine, restaurant, mini market and a coffee shop. Other areas where you will find food and entertainment are Kleisidi (see path) and Chora. Mobile signal in the port area is available for the carriers: wind (very good), cosmote (moderate) and vodafone (no signal, but you can use the wifi-calling service if it is supported by your mobile). The beaches after Klisidi have no mobile signal of any carrier. Access to the rooms is by stairs. Also, there is a faint sound coming from the local electricity generating station. People usually do not notice it.
Breakfast is not included in the price. Check-in time is at 14:00 and check-out time until 12:00.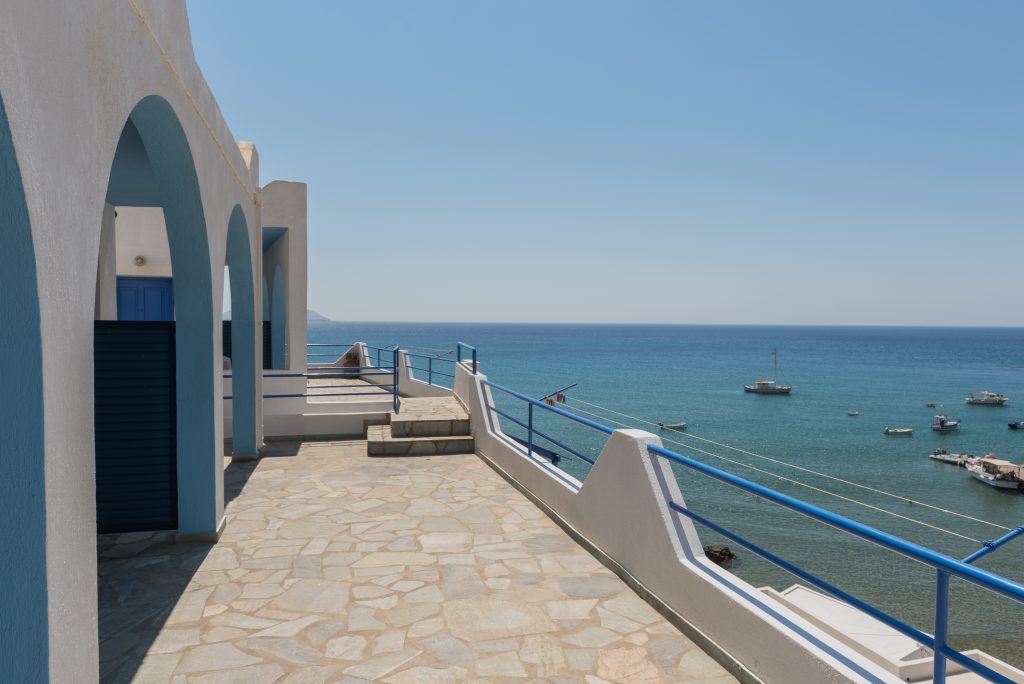 People in Anafi are friendly. We will be glad to provide our accomodation services to you. We are at your disposal for any clarification.
Rooms description, Interior
Room 4
More
Room 5
More
Room 6
More
The current state of the port (July 2022)
As mentioned in the first page, a part of the port is under construction; a new marina is under development. The view does not exactly correspond to some of the photos containing the port. The work has stopped from July 10 and will resume after mid-September. Therefore there is no disturbance regarding noise or dust. But the image of the port has changed. These are some pictures taken οn July 19, 2022.