The way to visit the island is by boat. The trip takes about 2 hours from Santorini, or 12 hours from Piraeus.
There is frequent connection to Santorini or Pireaus during the summer months.
As soon as you get to the island, it is easy to reach Faros rooms. It only takes a few steps to get there.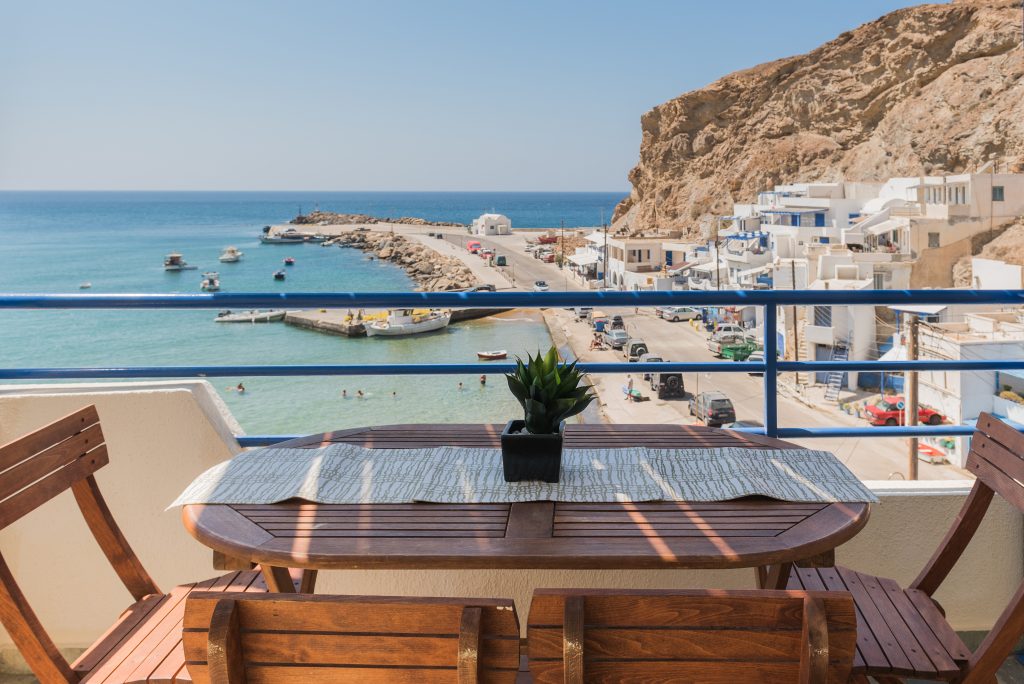 The only road that exists, connects Agios Nicolaos with the village. There is a bus connection every hour or less, up to 22.30. There are a few cars and you can rent a bike to move around.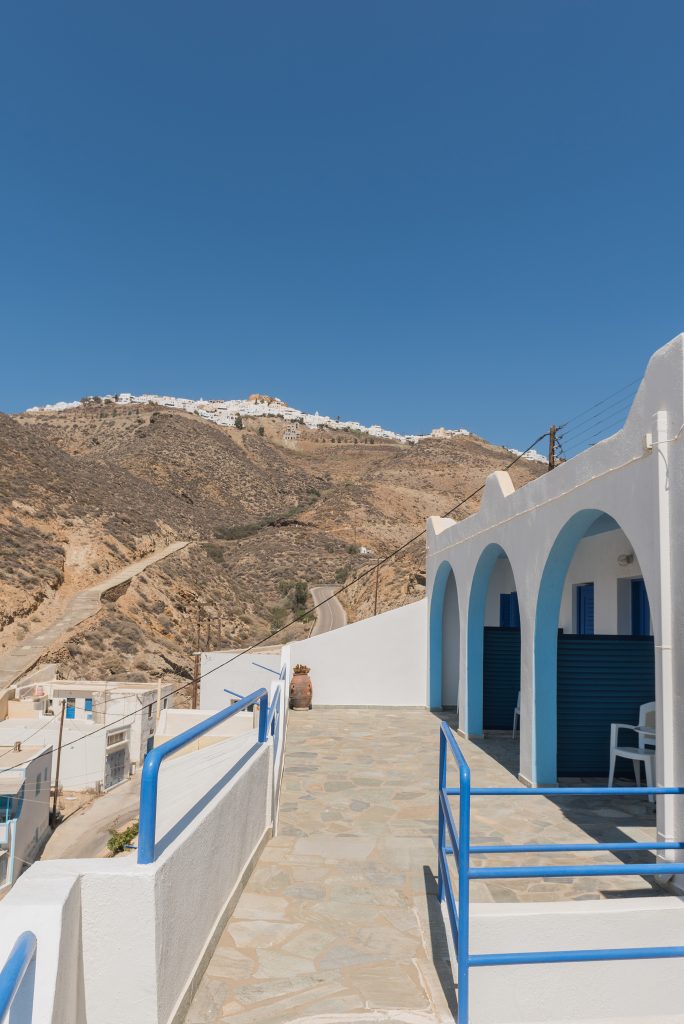 Note: all ship schedules to Anafi pass from Thira (Santorini) about two hours earlier.
More information (ship tourist office): +30.22860.61408, +30.22860.61218 +30.697.4454883 (anafitravel.gr). Also 22860.22239 (Santorini harbor authorities)
Vessel view in real time