The way to visit the island is by boat. There is frequent connection to Santorini or Pireaus during the summer months. As soon as you get to the island, it is easy to reach Faros rooms. It only takes a few steps to get there.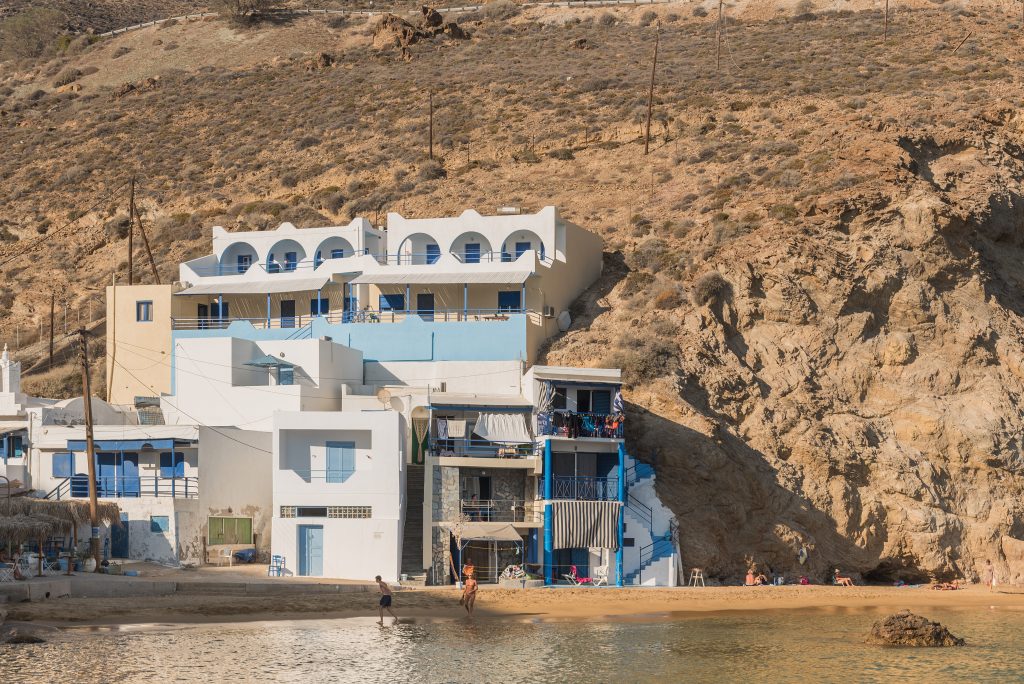 Faros rooms are located 20 meters from the beach of Agios Nikolaos. Νext beach, called Kleisidi, is about ten minutes' walk away (see footpath), while Katsouni takes a total of twenty minutes' walk. So, you don't need a car, bike or bus, to go for a swim. The place is sheltered from the wind and you can enjoy the view of Aegean's deep blue sea.
A car road connects the port with Chora, as well as with most of the interesting locations of the island. A bus service is available to connect the port with Chora, as well as other fascinating destinations on the island. For those seeking greater flexibility in exploring the island, the option to rent a bike or a car is also available. The road distance to the village is about 4 kilometers.
There is also a shorter footpath, which will take you there after 20-25 minutes of walking. Walking down from the village is far easier than the other way around. It provides an easy way to enjoy night life in the village and return by foot.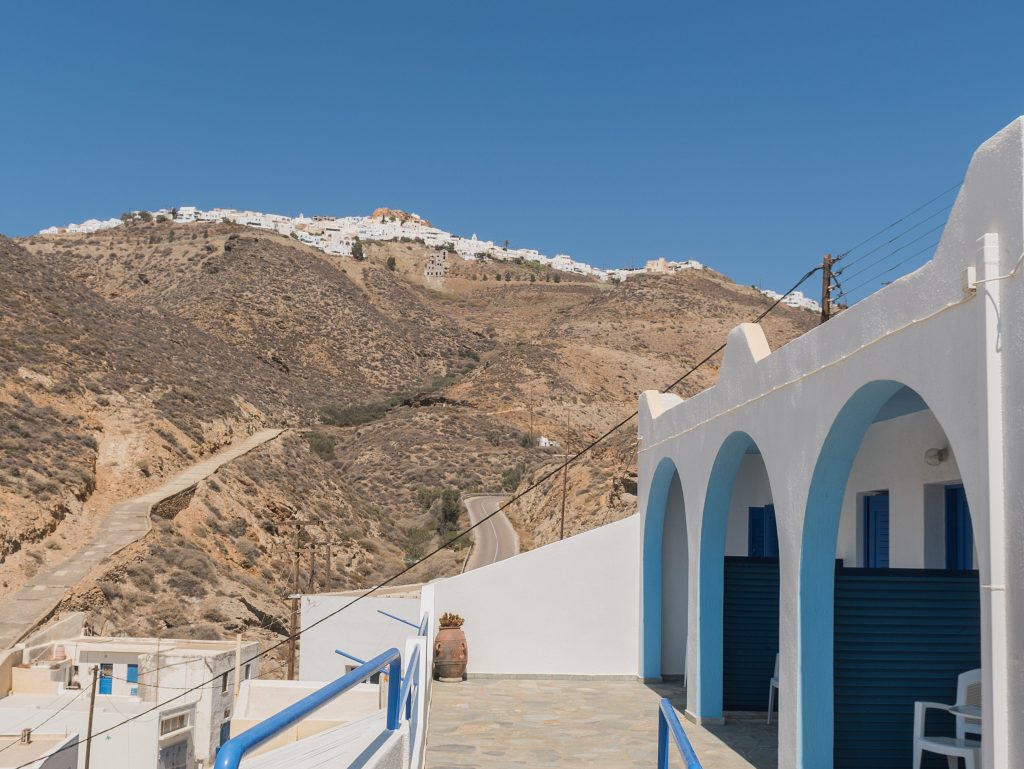 The road on the right of the photo is for cars. Do not attempt to ascend to Chora by this road, it is too long. The path on the left is shorter and particularly useful for returning from Chora on foot.
Vessel view in real time